What Does Standardized Orthography Mean:
Standardized orthography is the consistent structure for using a particular writing system to write a particular language. It includes the rules of spelling and how the letters of the alphabet for the language are used to express sounds and form words. The standardization process makes the language's alphabet constant, stable and uniform.
The use of high and low tone accents, and sub-dots in Nigerian Pidgin help the reader and speaker of the language to pronounce it better. This results in eliminating confusion and misunderstanding of spoken and written words.  
Apostle Roy translated the Holy Bible into Nigerian Pidgin and developed the alphabet and orthography in 1999. These were later standardized during a workshop at the University of Ibadan in 2003 by Apostle Roy and a group of experts in orthographies of Nigerian languages, Linguists, and Educationists.
Over the years Apostle Roy has worked on checking and testing the Bible translation. Pastor Daphne has been active in consultancy checks of the translation work.
The most recent exciting development is that the work done by Apostle Roy in Nigerian Pidgin, has been recognized and validated by Unicode. This will make it easier for Nigerians worldwide to read and write in Pidgin on their computers and smartphones. Right now, we are beta testing the Nigerian Pidgin keyboard.
There are Thirty (30) letters in Nigerian Pidgin Alphabet. It can be written in capital or small letters.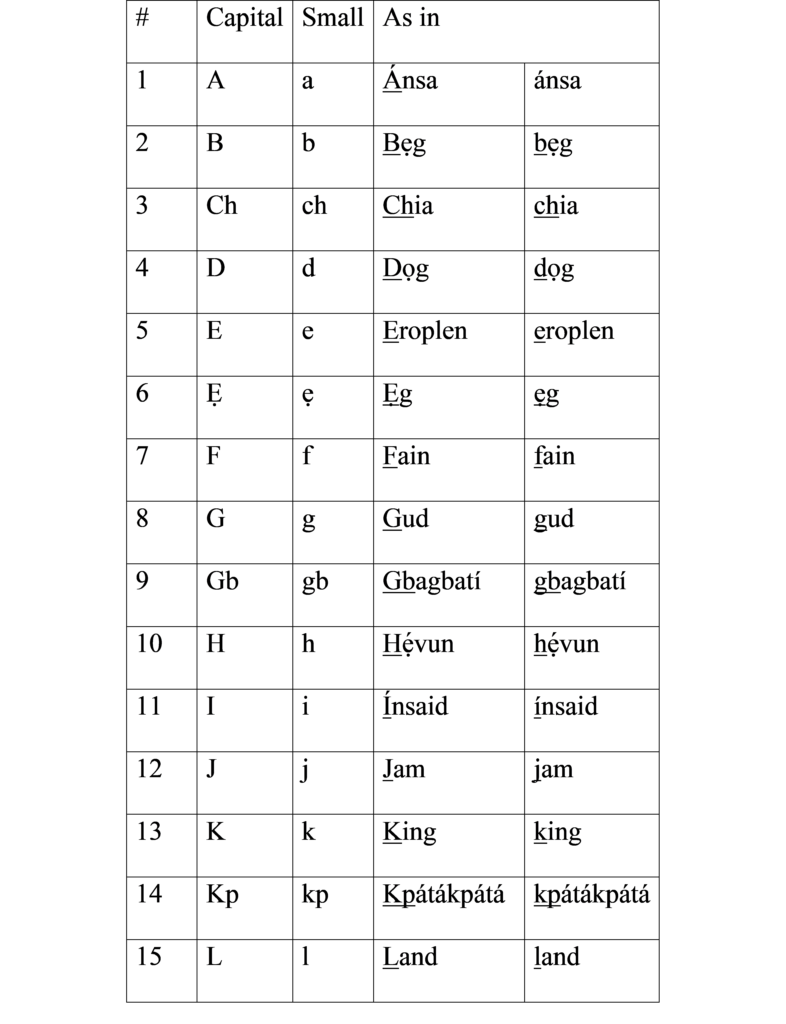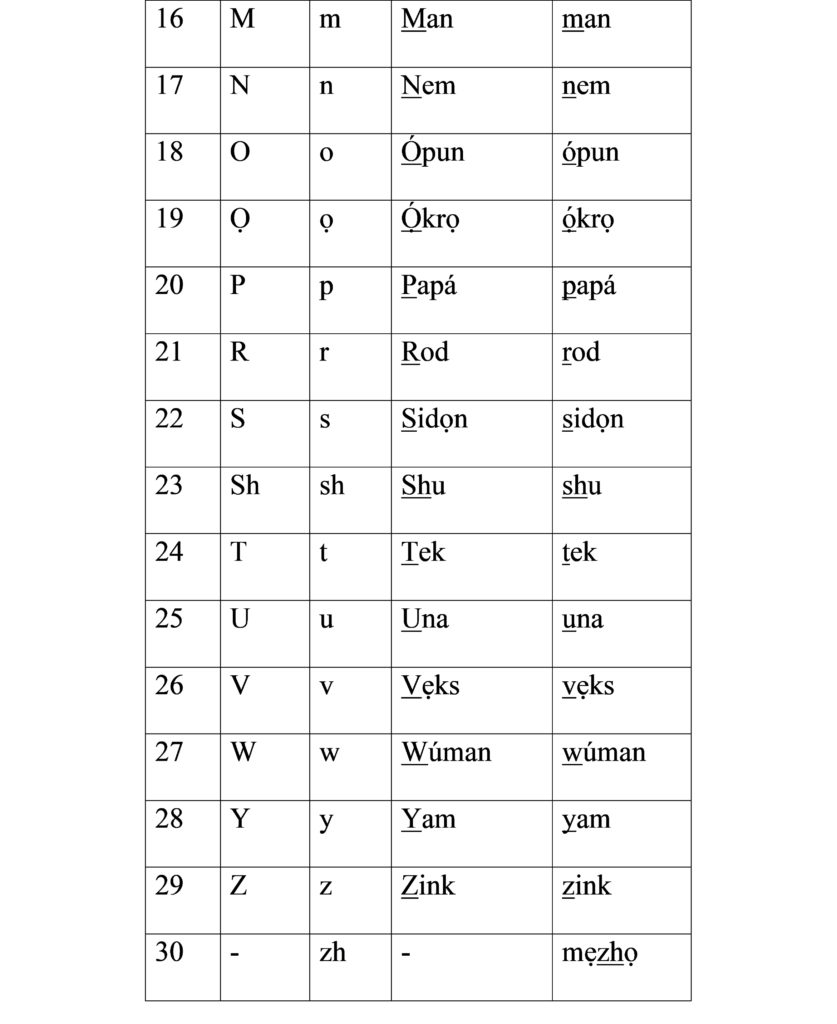 Nigerian Pidgin (NP) is a tonal language
It has two tone marks or accents – (high and low) as shown in the table below.
Low tones are more common than high ones. So, in writing NP, we indicate high tones more than low ones in order to minimize the markings.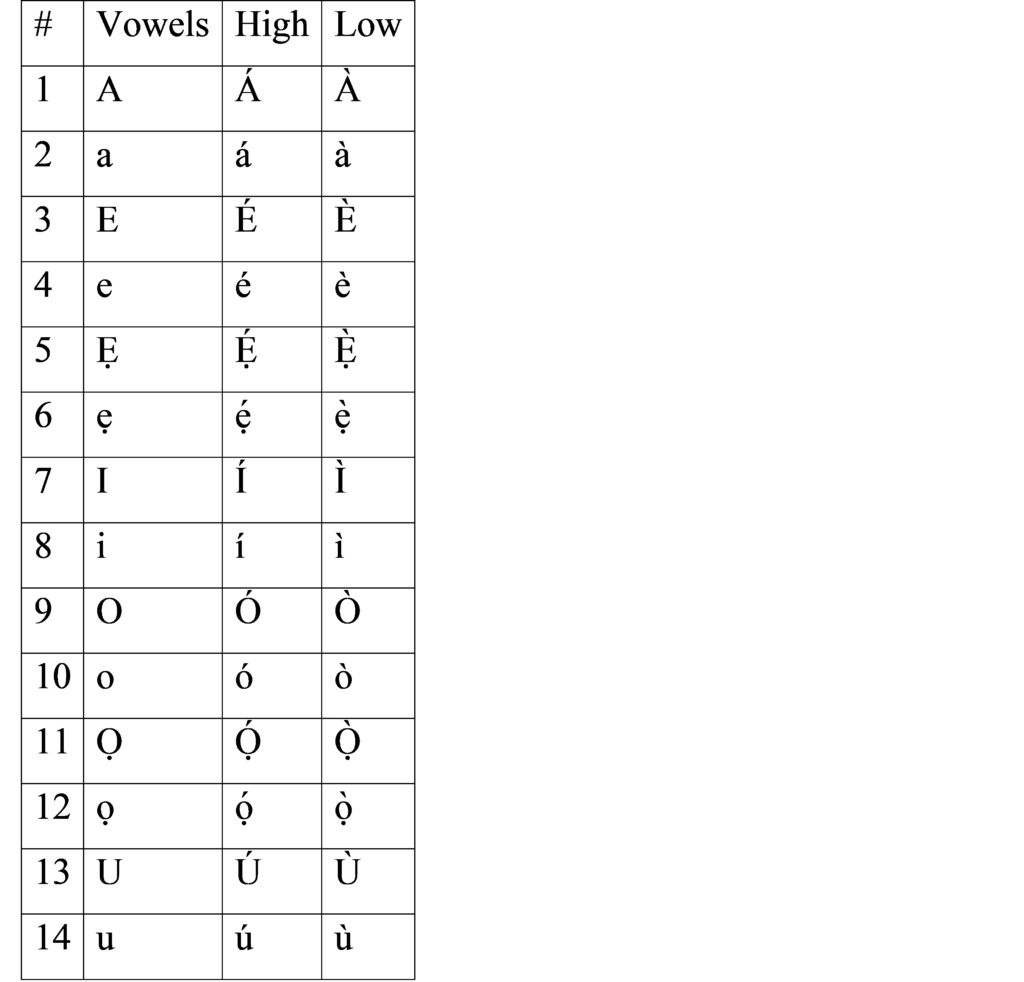 Sample English/Standardized Nigerian Pidgin Text
Dear John,
It is been a long time I have been desiring to see you. But no problems. God will make a way for us to meet.
My greetings to your wife and other members of your family.
From Your Friend,
Timothy
Diá Jọn,
I dọ́n tee wé i dọ́n de họ́ngrí mí wẹ́l wẹl to sí yu. Bọt nó wahála. Gọd go ópún rod wé mí and yu go ték jam.
Mék yu salút yọ waif fọ mi an mék yu salút ọ́dá pípul fọ yọ fámíli.
Na frọm yọ frẹn
Tímọ́ti  
While in the survey tool, you can use your regular desktop or laptop keyboard to type. You also have the option of using the keyboard you will see in the survey tool. You will simply have to use your mouse to click the letters for this option.
It is especially important to use the alphabet (standardized orthography) on this web page as a guide when you are typing words.
Use 'backspace" to delete something you did not want to type.   
Ctrl-Alt on both keyboards takes you back to a normal English keyboard.
Please remember to return to this page to leave your comments in the survey below.
Special Keyboard For Nigerian Pidgin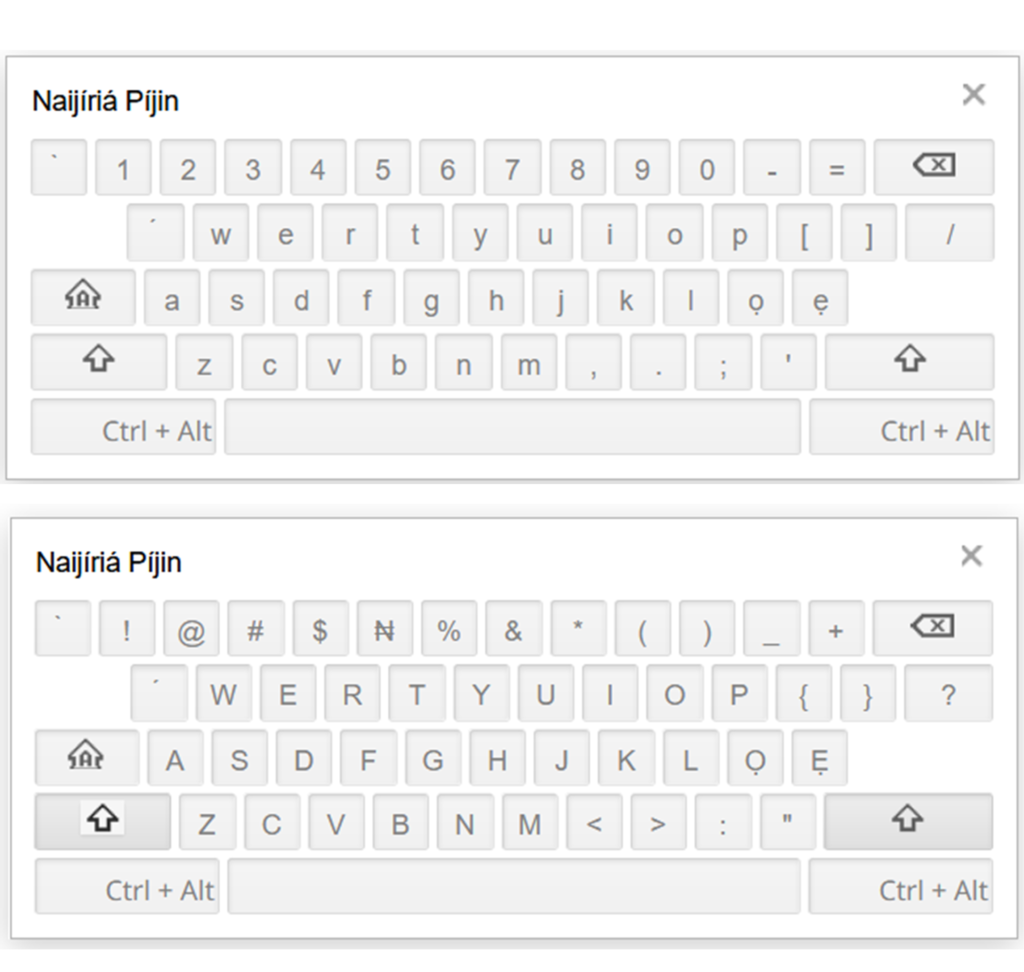 If you speak Nigerian Pidgin or interested in the language, we would love for you to be a part of the test and to hear from you. Click here to test the keyboard.
Once you have tested the keyboard, please return to this page and complete the survey below. Thank you!
Don't forget to leave comments.